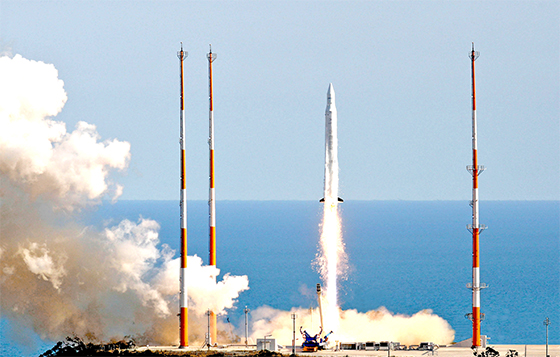 Advanced space countries are implementing independent space development by securing space launch vehicle technology. A space launch vehicle is the transport means crucial for launching satellites and exploring space. As these countries prohibit the transfer of this technology to other countries over the border, independent development is essential.
The leading space countries are not only promoting their independent space programs, but also are leading the commercial launch market to launch foreign satellites with their own launch vehicles. The commercial launch market is expected to continue growing as the number of space developing countries expands and the demand for small satellites increases.
Republic of Korea has solidified the foundation for the development of space launch vehicles beginning with the development of sounding rockets in the 1990s. It successfully launched the first space launch vehicle, Naro, and is developing its own Korean Space Launch Vehicle (Nuri), based on the Naro experience. In 2018, KARI succeeded in launching a test launch vehicle using a 75-ton engine of the Korean Space Launch Vehicle (Nuri).