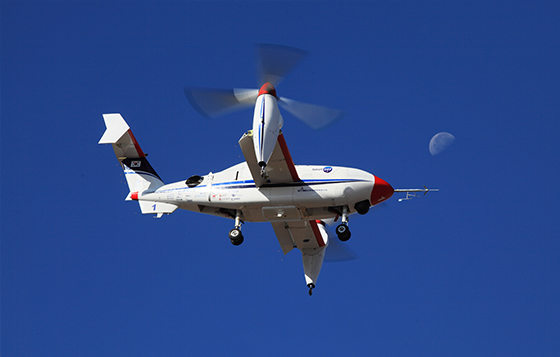 The aviation industry is a technology-led, technology-intensive industry that applies cutting-edge technologies such as computers, precision machinery, communications electronics, and new materials and has a large ripple effect on other industries.
The development of aviation technology has been progressing in the direction of improving the economic efficiency and safety of aircraft through environment-friendliness, unmanned operation, and downsizing. In particular, the research on the utilization and operation of unmanned air vehicle (UAV) has been expanded as the key future area in aviation.
According to aerospace and defense consulting company Teal Group, the UAV market size is expected to grow to USD 12.5 billion by 2023, USD 880 million of which will be for civilian use; thus showing high annual average growth of 35%.
KARI developed the second tilt-rotor UAV in the world, and it has successfully flown a high-altitude solar cell UAV in the stratosphere. Korea is considered to have the world's no. 7 technology competitiveness in UAV.
KARI is developing the UAV systems needed for personal air vehicle (PAV), integrated transportation management of manned and unmanned air vehicles, development of eco-friendly, highly efficient aviation technology, and public order to meet the demand in the public sector.