UAV R&D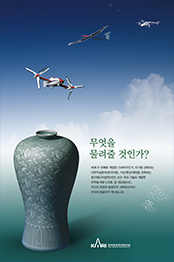 In recent years the application of UAV has expanded rapidly to the private sector, such as transportation, logistics, rescue, communication, aerial photography, agriculture and surveillance. It is also expected to lead the future growth of the aerospace market. According to the aerospace and defense consulting company Teal Group, the UAV market is expected to grow to US$ 12.5 billion by 2023, of which US$ 880 million will be for civilian use, posting a high annual average growth rate of 35%.
Although the developed countries had previously dominated the UAV market over the years, emerging companies and enterprises have entered the market, gradually transforming it into an intensely competitive structure.
Chinese UAV manufacturers have recently enjoyed rapid growth, while IT giants such as Google and Amazon, and startups targeting the niche market for miniature drones have entered the heated market competition.
Ranked global no. 7 in terms of UAV technology competitiveness, Korea's goal is to enter the top 5 by 2023 and the top 3 by 2027.
01High Altitude Long Endurance (HALE) Electrical Air Vehicle (EAV)

KARI is developing a high-altitude solar-powered UAV that can fly only with solar energy at a high altitude where the atmosphere is thin.
The stratospheric long-endurance UAV capable of flying at an altitude of 12km or higher is a next-generation technology with which the advanced countries are in heated rated of technology development, as it can perform various duties such as real-time precision ground observation and communication relay to supplement a low earth orbit satellite.
Having begun the development of key technology for the EAV in 2010, KARI has been steadily improving the HALE EAV technology, achieving 22 hours of continuous flight in 2012 and an altitude of 5km in 2013, 25 hours of continuous flight in 2013 and 10km altitude in 2014, and flight at a maximum altitude of 14.12km in 2015.
It plans to continue improving the technology for the HALE solar-powered UAV, which can operate in the stratosphere (which is beyond the reach of conventional vehicles) for weeks and even months, in order to carry out the duties such as ground observation – including disaster monitoring, traffic monitoring and boarder surveillance, weather observation, and communication relay.

02High Speed, Vertical Takeoff and Landing UAV

KARI succeeded in developing the tilt-rotor smart UAV (TR-100), which can vertically take off and land and operate at high speed, over a period of ten years beginning in 2003.
Korea was the second country after the US to develop a tilt-rotor UAV, which is ideal in Korea, where the land is surrounded by sea on three sides and the terrain is mostly rugged or mountainous, and carry out various duties such as coastal and island reconnaissance, forest fire and traffic surveillance, and weather observation in addition to military operations. The cutting-edge technology is also expected to be used as the platform for private aircraft that can be operated from the roof of a house without a runway.
KARI is currently developing the TR-60, which is a practical model based on the smart UAV TR-100. The TR-60 can travel two times faster than a helicopter at a higher altitude, and can be used effectively in such areas as surveillance, search and rescue, reconnaissance, transport, communication and relay over a wide area.
KARI is also improving the performance of the tilt-rotor UAV in terms of its air time, flying range, and maximum speed, and is developing technologies capable of vertically taking off from a moving object such as a vehicle or ship to broaden its scope of application.

고고도 장기체공 전기동력 무인기(EAV)

| Type | TR-100 | TR-60 |
| --- | --- | --- |
| Max. Takeoff Weight (kg) | 995 | 210 |
| Payload (kg) | 90 | 30 |
| Length (m) | 5 | 3 |
| Max. Speed (km/h) | 500 | 250 |
| Flight Time (hours) | 5 | 5 |
| Operating Radius (km) | 200 | 200 |

03Optionally Piloted Vehicle (OPV) with Precision Flight Test System

KARI developed the OPV technology to convert conventional piloted airplane into UAV.
First the flight control system of a conventional piloted aircraft is modified and equipped with an automatic flight control system; then the aircraft is equipped with precision location/displacement/position sensors, a communication system, and an instrumentation and engine data interface to enable it to be used for precision flight tests.
An OPV is ideal for the flight testing of aviation parts since it can perform repetitive operations more precisely than a manned aircraft. The technology can also be used to recycle a retired aircraft or UAV to manage emergency situations such as search, reconnaissance and monitoring.

04Development of UAV Collision Avoidance System

KARI is also developing collision avoidance technology to promote the utilization of UAVs. Collision avoidance technology is being researched worldwide, and is considered essential to assuring flight safety, which is the most important factor in using UAVs.
To that end, KARI is developing the DMM (Digital Moving Map) and sensor-based object collision avoidance technology, a piloting system with synthetic imaging and virtual reality technology, and an ADS-B (Automatic Dependent Surveillance- Broadcast)-based UAV collision avoidance technology.

05Design & Implementation of UAS Traffic Management(UTM) System

This project is to develope a Korean UTM(UAS Traffic Management) System and implement it to support and manage safe and efficient operations of small UAS in low altitude below 500 feet above ground level. KARI is working together with Korea Telecom, Davo E&C, Bluezen, for the following subjects : requirements on traffic surveillance radio network & UTM operation, UAS positioning requirements & separation standards, Detect-and-Avoid(DAA) technology, UTM simulation for system integration & verification, design & implementation of cloud-based UTM system.