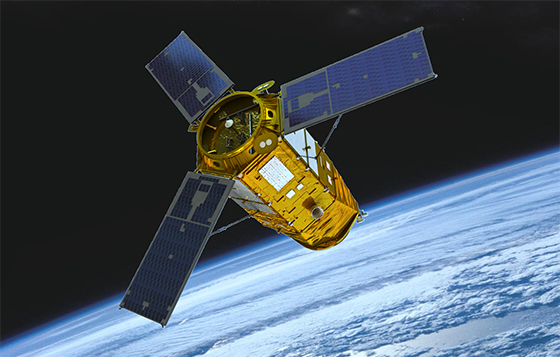 Since the launch of the world's first artificial satellite in 1957, the utilization of satellites has rapidly broadened to encompass security, industry, economy, culture, and many other domains.
Satellites are used not only in everyday human activities such as broadcasting, communication, earth observation, weather observation, marine observation and navigation, but also in the scientific domain to unveil the secrets of the universe, by measuring the space environment and observing the solar system and deep space. As such, it has become an essential technology that helps mankind to manage better lives.
Different countries all over the world have launched more than 6,000 satellites over the years, of which more than 850 are estimated to be in operation at present. In recent years, more than 150 satellites have been launched worldwide.
The satellite industry, which includes the production, launch and utilization of satellites, as well as ground equipment and space probes, currently accounts for about 60% of the entire space industry, and demand for satellites is rising continuously worldwide.
The leading countries, which already operate numerous satellites, continue developing large high-performance earth observation satellites, as well as upgrading the resolution of satellite cameras and the mobility of satellites to improve their observation capability. The small to medium size satellite industry is also expanding as the emerging countries, which are relative latecomers to space development, are now focusing on low to intermediate resolution satellites which can be developed at a relatively low cost.
Although Korea was a latecomer and only began to develop satellites in the 1990s, it has already come a long way in producing outstanding R&D outcomes, and is ranked among the top six or seven countries in the world in terms of its satellite development capability.
KARI has developed and is operating a series of multipurpose satellites for high resolution optical observation and radar and IR observation, as well as geostationary orbit satellites for independent weather and marine observation and communication relay. It also owns a cutting-edge satellite testing facility, satellite operation infrastructure and technology, and satellite information utilization technology, all of which are essential for the development of satellites.
Korea is currently developing some of the ultra-precision low earth orbit observation satellites with advanced optical and radar spaceborne instrument capability, and large satellites that enables weather/environment/marine observation from geostationary orbit. KARI is also developing the next-generation intermediate-size satellite series jointly with industry.
These efforts are expected to raise Korea's satellite development technology to the next level and expand its industrial base, thereby fulfilling domestic demand while enabling Korea to enter the global market, and ultimately playing a significant role in national economic development.