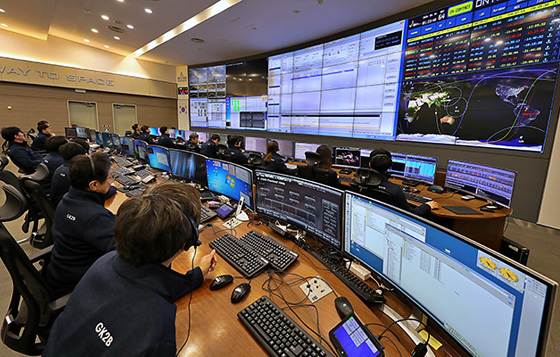 Satellite images are utilized in a wide range of areas and applications such as national land management, natural disaster monitoring, marine resource management, agriculture and forestry, environmental weather observation, and national security to create huge added values.
The world satellite image market was worth around USD 1.7 billion in 2015, and is expected to steadily grow to the size of around USD 3.0 billion in 2025.
Korea generates around 100,000 pages of satellite images annually from observation satellites, such as the low-orbit multipurpose satellite series and the geostationary satellite Cheollian. In 2016, more than 5,900 images were distributed to the private sector as well as government agencies and organizations through the satellite information utilization council.
Satellite images have thus far generated an economic effect far in excess of the actual cost of satellite development, as proven by the import-substitution effect of KRW 557.8 billion of Multi-purpose Satellite 2, which completed its mission in 2015 after being launched in 2006.
The Multipurpose Practical Satellites Nos. 3, 3A and 5, in particular, generate outstanding satellite image assets such as sub-meter class (70cm and 55cm class) high-resolution satellite images and radar-IR images, which are leading the global market for commercial satellite images.
Satellite images also help to enhance the status of Korea in the international community.
KARI joined the International Charter on Space and Major Disasters in 2011 and is now providing satellite data to help international efforts to detect major disasters and analyze damages as part of its provision of satellite data for application humanitarian programs worldwide.